As the mystery continues to unfold from the tragedy that struck Resorts World Manila, following the actions of the now-identified lone gunman, we delve into the difficulties and dangers of crafting a narrative from a tragedy in real-time.
Manila City — A little past midnight of 2 June 2017, Friday, gunshots were heard and a fire was reported at the private luxury casino Resorts World Manila; several people were reported injured. This number would eventually rise to 37 guests and employees dead from suffocation due to the fire, and at least 54 injured. No one died from gunshot wounds. The gunman, who reportedly killed himself after the incident, is yet to be identified, his motives for the attack yet to be determined. (UPDATE: Police reveal identity of Resorts World Manila gunman.)
The public has attempted to piece together a narrative behind the attack in the days since. Because the investigation is still ongoing, and information continues to trickle in depending on what officials uncover, the public is naturally cautioned against spreading unverified reports and fueling unfounded speculation.
It is important, however, for a discerning public to trace the very narrative that comes to us—a narrative that has been doused with speculations of terrorism, no doubt fueled by the unrest following the Maute Group's prominence, and by the confusing and at times contradicting initial information presented by government authorities, the media, private third-party entities, as well as a terrorist group claiming responsibility for the attack.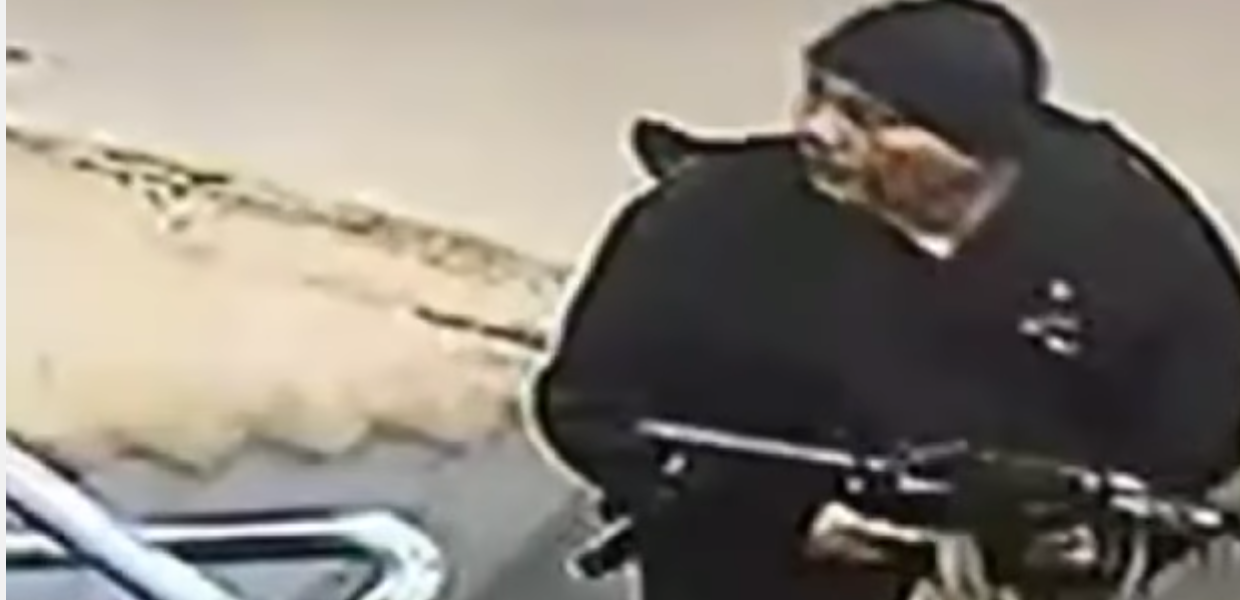 How did the news break?
Nearing 0100H of 2 June, gunshots were heard from within Resorts World Manila and a fire reportedly broke out. Witnesses said that they saw an armed man. Nearly an hour later, smoke was seen rising from the compound, and the government response teams began to arrive—fire trucks, police, and the SWAT team. Resorts World management announced that the compound was put on lockdown following the shooting.
Opposite Resorts World, the Ninoy Aquino International Airport briefly shut down its terminals, and the Manila International Airport Authority heightened security, saying, "We wanted to make sure the situation will not pose a threat to our operations." The main gates of the NAIA terminals would reopen two hours later.
At around 0300H, Agence France-Presse relayed that SITE Intelligence Group, which monitors terrorist organizations, pinpointed a Filipino operative of terrorist group Islamic State (ISIS) carried out the attack. To which the spokesperson of the National Capital Region Police Office (NCRPO) responded by appealing to the public to refrain from spreading unverified information, particularly since police operations are ongoing.
ISIS themselves would take responsibility for the incident later on, saying their fighters were behind it, despite local authorities' insistence that the attack was an attempted robbery. It must be noted that the terrorist group is quick to take advantage of terror attacks to further sow fear and paranoia over their presence.
ISIS link to attack?
Among the questions that hounded the government's response to the attack were the contradictory information laid out by officials and third-party entities, relayed by news organizations eager to inform the public, since the news first broke. Two days later, we're still forming a narrative, one that isn't helped along by nagging loopholes.
At around 0400H of 2 June, Philippine National Police chief Director General Ronald dela Rosa denied reports that ISIS were responsible for the attack; he shared that investigators were looking at a possible robbery angle. Dela Rosa said that the gunman broke into a storage room to steal casino chips, taking at least PhP113-million worth of chips that were eventually recovered during the chase. In an initial briefing to the press, the PNP chief said, "We're looking at robbery as an angle because he stole, he barged into the storage room for casino chips. He took the chips, put them inside his backpack but eventually left it. We have recovered the backpack."
NCRPO chief Director Oscar Albayalde concurred with Dela Rosa's statement, saying, "We cannot relate it to terrorism because [the gunman] did not shoot anybody." (Note, though, that an act of terror is not defined by the use of gunfire or an incident resulting in a large number of deaths. It is, simply: A deliberate effort to sow fear and paranoia to achieve an ideological or political objective.) Albayalde noted that the gunman left the backpack on the ground near the stockroom.
However, Defense Secretary Delfin Lorenzana said on Friday, "We are not yet ruling out that this is an ISIS act. It is so easy for ISIS to claim responsibility. Whether true or ISIS is just riding onto a done act, we still do not know."
House Speaker Pantaleon Alvarez, as key an ally to President Rodrigo Roa Duterte as the PNP Chief is, insisted that the Resorts World incident was not a terrorist act but a criminal case of robbery and arson: "This is a clear example of a 'lone wolf' terrorist attack targeting civilians to inflict maximum loss of life and damage to property, as what has happened in other countries."
Muddled narrative of gunman's death
Bigger questions, however, have been raised due to officials' initial contradictory descriptions of the gunman's death. In an early interview given to the media, the PNP Chief announced that the gunman had been "killed by our troops."
At 0800H of June 2, the PNP Chief announced, "The lone gunman is already neutralized; he's dead. He burned himself inside a hotel room." Dela Rosa shared that the gunman fled into a hotel room after giving chase to the police; the gunman then, said Dela Rosa, doused the bed with gasoline, slipped under the covers, then set the bed on fire.
The PNP Chief tagged the gunman as a lone wolf, and said that he had used an M4 assault rifle, and set fire to a gambling table. The gunman then fired at then infiltrated a stock room containing  the gambling chips and filled a backpack with them.
Resorts World management said that the gunman had exchanged gunfire with their security personnel; the gunman sustained gunshot wounds and dropped his stolen loot before giving chase. He then holed up in the hotel room where he would allegedly set himself on fire.
Later, however, both Albayalde and Presidential Spokesperson Ernest Abella—in separate statements—said that the gunman shot himself in the head after setting himself on fire.
This addendum, in particular, caught the ire of many social media users. How could you shoot yourself in the head once you've set yourself on fire? And how could the police and the Presidential Spokesperson even know, that they could say this with authority?
A photo was released, supposedly showing the gunman's charred corpse embracing a weapon. The corpse has been burned beyond recognition.
Most recent information from the authorities craft a more sensible narrative, supported by the release of CCTV footage: Following his wounding from the police and Resorts World security personnel, the gunman fled to the hotel from the casino. He entered a room and set fire to it. He then, allegedly, shot himself in the mouth.
Was robbery a valid motive?
President Duterte has tagged the gunman as merely crazed, and not an agent following any terroristic agenda. This echoes statements made earlier by the police, particularly by Albayalde: "There is no indication that this is a terror attack. It is a simple robbery and most likely it was done by a demented person."
Several social media users have pointed out that because this robbery seemed botched from the get-go—a rowdy and violent entrance, no strategic exit plan to speak of—that perhaps it was not a robbery after all.
The Metro Manila police chief, however, shared doubts among officials as the investigation uncovered more information; these doubts align with commentary from the public. Why would someone steal gambling chips from an establishment he attacked, when he could only cash in those chips at that very establishment? Furthermore, the PNP Chief himself pointed out that the gunman dropped his loot as police gave chase.
Authorities have recently taken to calling the gunman, still unidentified, as mentally ill. The Presidential Spokesperson has described him as an "emotionally disturbed individual." We take care here to note that assigning madness, of course, is a predictable response to a situation marked by unpredictability. (UPDATE: Identified gunman's family denies mental illness, only gambling addiction.)
CCTV footage has shown the gunman proceeding to the casino area, past the mall. Resorts World staff had begun to evacuate guests as security personnel tracked the gunman and alerted the police. In an area that housed gambling tables, slot machines, and restaurants, the gunman opened fire—and did not hit anybody—and poured flammable liquid onto gambling tables. He also torched certain sections like a bar, as well as several slot machines.